Financial Worries
It's not uncommon for individuals to face financial worries at various stages of their life – whether that is dealing with debt, concerns over retirement savings or making the monthly budget work.
The link between debt, money worries and stress can take a toll on our health and wellbeing and our quality of life.
Podcasts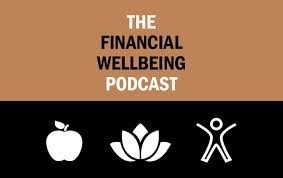 Apps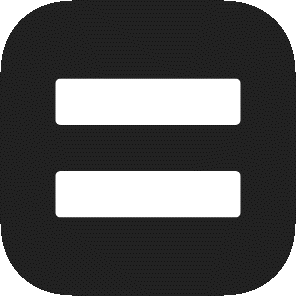 Money Dashboard – gives you an overview of your finances and allows you to categorise spending and view habits
Books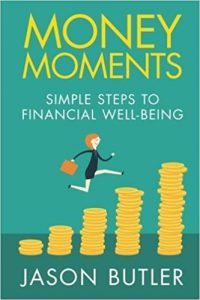 Money Moments: Simple steps to financial well-being by Jason F Butler – provides insights, understanding, inspiration and confidence to improve your financial well-being
Debt Support
Citizens Advice
If you are looking for information on debt management, the  citizens Advice website is a good place to start https://www.citizensadvice.org.uk/wales/   https://www.citizensadvice.org.uk/cymraeg/ You can also speak to a Citizens Advice debt advisor who will offer you free, impartial and professional advice.
Money Helper
MoneyHelper provides free, impartial help that's quick to find, easy to use and backed by government.
Open to everyone, MoneyHelper is helping people to clear their debts, reduce spending and make the most of their income. MoneyHelper brings together the support and services of three government-backed financial guidance providers: Money Advice Service, The Pensions Advisory Service and Pension Wise.
Breathing Space Scheme
Did you know you could get up to 60 days' respite from interest, fees, and court action to reduce stress and give you time to deal with your debts.
Breathing Space, officially called the Debt Respite Scheme, is a government scheme which could help relieve some of the pressure and stress caused by being in debt
Step Change
Step Change has a team of debt experts that help hundreds of thousand of people a year to deal with their debt problems. With nearly 30 years experience, you can be confident that we can provide the advice and support you need to achieve long-term financial control.
We offer free, flexible debt advice that is based on a comprehensive assessment of your situation. We'll then provide practical help and support for however long it's needed
Debt Advice Foundation
The Debt Advice Foundation is a registered national debt advice and education charity offering free, confidential support and advice to anyone worried about loans, credit and debt.
If you need to talk to someone in confidence about your options, there's no need to wait or book an appointment, our free debt advice helpline is open Monday to Friday 8am to 6pm on 0800 043 40 50.
 Mental health and your finances
According to the Money and Mental Health Policy Institute:
Financial difficulties are a common cause of stress and anxiety. Stigma around debt can mean that people struggle to ask for help and may become isolated. The impact on people's mental health can be particularly severe if they resort to cutting back on essentials, such as heating and eating, or if creditors are aggressive or insensitive when collecting debts.
If you are currently experiencing any mental health concerns relating to money worries:
The charity MIND gives information about the relationship between money worries and mental health, with suggestions on how to address them.
Money and Mental Health Policy Institute
Support and Assistance in Ceredigion
Grants and Assistance for Individuals – Ceredigion County Council
Ceredigion Food Surplus Groups
Financial Worries
The current cost of living crisis is leading to many people worrying about making ends meet. These pressures can take a toll. If you're struggling, it's important to know that there is help.
There is financial help and household support available.
See what support you could be eligible for to help with the rising goods and energy costs, inflation, and cost of living pressures:
Working Families Support
The cost of living is affecting many working parents and carers across the UK. If you're struggling to make ends meet the following guidance on financial support from Working Families might help
Credit Unions
A credit union is a financial co-operative which provides savings, loans and a range of services, such as a Christmas Club, to its members. Membership is restricted to persons who fall within a common bond such as where you live. Unlike banks, credit unions are not for profit. They are owned by the people who use their services, so the emphasis is not on maximising profits but on providing the best service to members. Like high street banks, they are regulated by the Financial Conduct Authority. Credit union appeal to those who want to benefit their community or are looking for ethical financial services.
Moneysavingexpert.com
You can access guidance and support on managing your money via MoneySavingExpert.com
Martin Lewis's free site saves you money. Beat the system on credit cards, shopping, special offers, mortgages, council tax, interest rate payments and more. You can also receive the latest deals, guides, tips 'n' tricks directly from Martin Lewis and the MSE team by signing up for a weekly email.
Useful Websites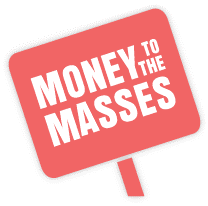 Money to the Masses – personal finance and investing advice